Business Cards
Think about Business Card Print Quality !
Is your card, Custom Printed, just for you ?
If not, here's the inside story.
When you see CHEAP, CHEAP, CHEAP cards there's always a catch.
The major catch is that your lovingly designed card is bundled together with as
many other cards as possible, on a big sheet, to get the price down, down, down.
Because it is technically impossible to get the colour correct for all those cards,
the printer will choose an average of all the colours on the sheet.
If you want high quality . .
If you want your logo colour to be accurate . .
If you want your personal photograph to look natural . .
CHOOSE, CUSTOM PRINTED Business cards by Campus Color, NOT CHEAP !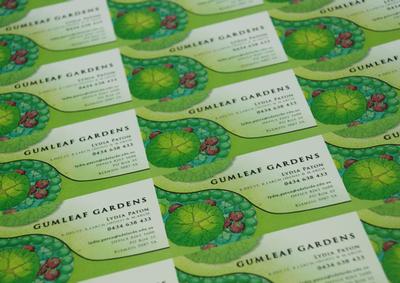 Example of a dedicated Colour corrected imposed sheet for our client
If you want an on the spot proof . .
If you want to touch and feel the media . .
If you want passionate colour matching, just for your card . .
Call Campus Color